BY MIKE METTLER — OCTOBER 10, 2014
"Souls, having touched, are forever entwined." It's a lyric penned by Deep Purple's Ian Gillan in honor of his dear friend and late bandmate Jon Lord, the original keyboardist for Deep Purple who pioneered merging rock music with classical themes when he composed the material played jointly by Deep Purple and The Royal Philharmonic Orchestra conducted by Malcolm Arnold for Concerto for Group and Orchestra at the Royal Albert Hall in London on September 24, 1969. (To get the full impact of this groundbreaking evening, seek out the 2003 DVD-Audio version from Rhino mixed in Dolby Digital 5.1 surround sound by Jonathan Allen.) Lord propelled the use of the Hammond organ as both a growling lead and nurturing rhythm instrument all throughout his career, and he continued exploring hybrid classical/rock themes with Purple, Whitesnake, and in his own solo career. He composed challenging new material after leaving Purple in 2002, right up until his death at age 71 from pancreatic cancer on July 16, 2012.
Jon Lord, Deep Purple & Friends: Celebrating Jon Lord (earMusic/Eagle Rock), recorded at the Royal Albert Hall this past April 4, showcases the breadth of Lord as both composer ("All Those Years Ago," "Pictured Within") and rock legend ("Soldier of Fortune," "Perfect Strangers," "Hush"). Guests like Rick Wakeman, Paul Weller, Iron Maiden's Bruce Dickinson, Jeremy Irons, and Orion Orchestra conductor Paul Mann all funnel Lord's legacy to new heights. Born out of The Sunflower Jam, a semi-annual charity event spearheaded by Deep Purple drummer Ian Paice's wife Jacky to help those fighting cancer, Celebrating Jon Lord not only shines a spotlight on the man's storied career, but earmarks all proceeds toward The Jon Lord Fellowship, which funds research projects designed to battle pancreatic cancer.
Here, Paice, 66, and I discuss the challenges of getting great sound in such a storied venue, how he adapts to working with different bass players, how influential Ringo Starr continues to be, his personal highest and lowest moments from the original Concerto, and what the future might hold for Deep Purple. After listening to and watching all that went into Celebrating Jon Lord, there's one word in the Purple canon that one absolutely cannot use to describe Paice's energy and tireless work ethic: "Lazy."
Mike Mettler: First, I have to say thank you for taking such care of Jon's legacy. How were you able to bring so many talented artists together for this event? The performances are quite spectacular.
Ian Paice: It's my honor. I'm a friend first and business partner second in these situations, you know. And considering the complexity of putting a show like this together — which is my wife's genius, not mine — it came down to rehearsal time. Most of the guys had about 3 days of rehearsal. Purple were on the road at the time, so we had to knock off a day before the show. We were a bit tight. What came out of it was pretty remarkable, considering the limitations we had on working together.
Mettler: I'm a longtime fan of the original Concerto, so I'm glad to see this release become a new touchstone for Jon's overall compositional prowess.
Paice: It was a conscious plan not to use any of the Concerto in it because it's been done so often. The idea was to give other pieces of his music a chance to shine.
Mettler: I think that was a good call, because you guys already revisited the Concerto on its 30th anniversary [on September 25-26, 1999, at The Royal Albert Hall] and on other tours.
Paice: Yes. That would have been just too obvious to do that again. We wanted to give people a few surprises. The idea was to try and give the evening a semblance of drama as well. Rather than try to be chronological with all of Jon's orchestral things, we thought he might like to have people together in the first half of the show, and then let it gradually build toward the rock & roll section toward the end.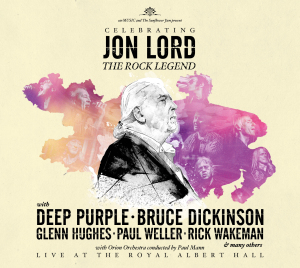 Mettler: I'm interested in the sonic considerations you had to deal with, since you had so many different elements onstage. Going into it, did you have an idea of how you wanted everything to sound?
Paice: What we wanted to capture on disc was to be as close to the sound that the people heard in The Hall. When Bruce Dickinson and I heard the first mix, we thought the engineers did a great job, but they were trying to make it a bit of a studio-style thing. So we asked them to please go back to square one and bring up all the ambience, the liveness, the excitement, the grandeur, and the size to it. That's what we worked out for the rest of the mixes. I think we achieved as close as anybody could get for the person listening to it or watching it on their TV screen at home. If you turn the volume up, you'll get as close as what the audience got that night in The Albert Hall. That was really what we were trying to achieve — to give people who had no chance of being there, whether for geographical or other reasons, the ability to partake in it after the event.
Mettler: What makes The Royal Albert Hall such a special venue?
Paice: It is a unique venue. There is nothing like it in the world. We're blessed here in Europe — we have so many old theaters and opera houses, and most of them are beautiful and magnificent. But they don't have the scale and they don't have the grandeur of The Albert Hall. Is it the best sounding gig in the world? No. But is it one of the most thrilling gigs to play? Yes.
Mettler: What do you consider The Hall's main challenges, sonically speaking?
Paice: It's a circle, and it was designed over 100 years ago for acoustic instruments, so electrified instruments tend to dominate it a bit. You do have this problem of a slapback echo. If you understand that, then you play to the strengths of The Hall rather than the weaknesses, and you can generally achieve something quite nice.
When you're dealing with that many different instruments and that much variation in sound, the slower and medium-tempo pieces have a lot more chance to shine, because you can control everything — that is, you can control the slapback by filtering it out. When it's a fast-ish piece that has a lot going on, it's very, very hard to separate things. When you have time for each note to breathe, especially when you're dealing with an orchestra fighting with a rock & roll band — you're in harmony musically, but there is a disparity between what a rock & roll band puts out and what an orchestra puts out, in terms of sheer volume. You have to try and marry those things together as well. When you get it right, it is very satisfying.
Mettler: Did you have to make any arrangement changes on the fly during rehearsals?
Paice: Luckily, we had a lot of the arrangements in place from previous tours. The two new tracks we did with Purple ["Uncommon Man" and "Above and Beyond," both from 2013's NOW What?!] had brand new arrangements, but they were actually created with the blend of rock and orchestra in mind, so there wasn't too much we had to change. We just had to be aware that, for the orchestra, we had to go back to the arrangement as it was written for the album. We'd moved somewhere off of that onstage in the previous 4 or 5 months. We'd changed a few things for convenience and clarity, and we had to go back and remember what we did on the record. We're totally flexible as a rock & roll band, but the orchestra is not. For them, if it's 18 bars, it's got to be 18 bars. Those sort of things you have to be aware of, and be disciplined enough to make it work.
Mettler: It sure is great to hear those newer Purple tracks, "Uncommon Man" and "Above and Beyond," in a different light.
Paice: Yes. And again, what I was saying about the tempos — they lend themselves to majestic arrangements. There's enough space in there for the orchestra to sweep through, and, as you say, give an added dimension to what the original recorded tracks were. Whatever you do, you want to make it at least as good, and hopefully better, but you've got to make it different. And for that, you need to start with some interesting pieces of music to allow that to happen. If it's a pretty much straight up and down 12-bar blues, there's not a lot you can do with it to interest the arranger and make him do something special, you know? When the music has some surprises and some musicality in it, the arranger can actually work on that and do a much better job.
With Purple, it had to be a matter of convenience. Some of the tracks we had arrangements for already, and we chose those two newer tracks because they had an emotional connection to Jon, even if he wasn't there as part of the band or part of the composition. We took a lot of the ideas incorporated into a lot of those pieces from Jon when he was part of the band. That was the link there.
And we didn't really decide on a setlist. We put a bunch of songs out there for the guests and asked, "What would you like to do?" The choice for each artist was really theirs. That was the best way of doing it. That way, each person was really comfortable with what they were being asked to do, because it was partly their choice. Trying to force a track or two onto somebody that may not have been to their taste would have been the wrong way round to doing it. We left it that way. So within a scheme of 30 to 40 songs, we left each artist to choose one or two they wanted to do. That's how it ended up. Everyone onstage was happy with what they did. It wasn't a sad night — it was a celebration of Jon and his music all the way through his career, and trying to get as many bits from different times in as we could.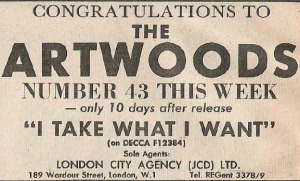 Mettler: You're pulling from almost 6 decades of a career here.
Paice: Yes, his first band was called The Artwoods, and their biggest hit was a cover of Sam & Dave's "I Take What I Want" [which reached #28 on the British charts on May 8, 1966], so that's why it was included here. He had a big hit with a song by two guys from the States before we even knew him. (chuckles) Everything had a purpose to be on the list of songs played, but we left the artists to choose what they'd like to do.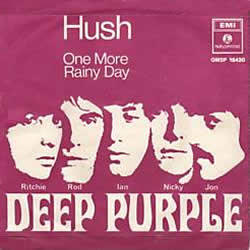 Mettler: And it makes total sense to end with "Hush." Even to this day, the lnfluence of Jon's intro to that song carries through in the way people play keyboards as a lead and rhythm instrument. It was very revolutionary at the time. It just wasn't being done.
Paice: There were only us and Vanilla Fudge using Hammond organ in that way.
Mettler: And Brian Auger.
Paice: Yes, in a blues context. You can really put the great rock and blues Hammond players on one hand. There aren't that many of them. There are a lot of guys who twiddle, but the really great ones, there aren't a lot of them. In blues and rock & roll, there are a handful of guys who ever really got it right. They're all special guys, because they broke the mold of what people thought this instrument was, and they took it somewhere else. Admittedly, it all comes from Jimmy Smith originally, who took a Hammond organ out of a church, but everything starts somewhere.
Mettler: How did you change your approach in the rhythm section when you were playing with such different bass players as Roger Glover and Glenn Hughes?
Paice: I think what you have to do is evaluate each piece of music you have to play and work out the best way, and the best solution, with the blend of musicians each piece of music has. When I play Deep Purple stuff with Roger, he's a great basic, foundation kind of bass player, and he allows me all the spaces and all the holes to fill. Playing with Glenn is a little more limiting, because he takes up more space. There's nothing wrong with that; you just have to come up with a different answer to it to make it work. The real secret here is: We had no weak links. If everybody on that stage is a great player and you have a good singer, you just blend in. You know where you have to go and what you can't do. When you have that, there's an absolute unconscious trust between everybody. You sort of know they're going to do their job and you're going to do your job, and if by any chance if something goes a bit wrong, you have the ability onstage to get back together to find a way out of the problem. Playing with lesser likes is much more difficult because you don't have that trust or that freedom there.
And how about that wonderful keyboard duel between Rick Wakeman and Don Airey at the end [of "Burn"]? They're both incredible musicians, and they're both different. They don't step on each other's toes at all. Rick does Rick, and Don does Don. And Jon would have done Jon. All completely different.
Mettler: It's like a title fight between two different heavweights with two different boxing styles.
Paice: Exactly. With no winner. It's a glorious draw. (chuckles)
Mettler: What's your philosophy of working in the studio these days?
Paice: To me, once our job is done, all I want to do when I get to the studio is make sure it sounds right. Once I'm happy that it's got the atmosphere we need to create or keep, I leave the nuts and bolts to the engineers to get on with it. Working in the studio now is a totally different ballgame than it was 40 years ago. Then, you didn't need to be a rocket scientist or a genius to make it work. You wanted something louder, you pushed a fader. If you needed to add or cut something, you got out the razor blade. That was pretty much it; blue collar stuff. Now, you do need to be in there all of the time, working with computers and ProTools and all the rest of it to know how to make it work. I don't do that; I can't do that. I'll say, "This needs to be loud, that needs to be quiet." And then I let those guys get on with it.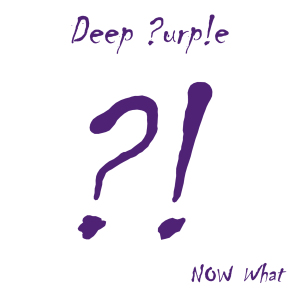 Mettler: The way Purple worked with producer Bob Ezrin on NOW What?! was a prime example of using modern technology to make a modern record yet still sound like yourself as a band without making compromises. It stands up with anything you've done.
Paice: Thank you. Basically, once we said we wanted to work with him, Bob said, "Leave everything to me; I'll take care of it." He found a great studio [in Nashville] and made sure we had the songs in place to record, and then we left it up to him. Within an hour, we were tracking, and after the first playback, we were knocked out with the sound. That was it. All we had to do was make the music. We left everything else up to Bob. At the end of the day it was, "tweak this and tweak that," and then leave the man to do what he's good at.
Mettler: So you'll have to work with Bob again on the next Purple album, right?
Paice: We're hoping to get enough tunes together to go on with Bob next year, yeah. It all comes down to the writing. If we can get the stuff together to record, we'll do it. We've done one writing session, and that's always full of excitement — probably too much excitement. (laughs) It's the second writing session where you sort out the wheat from the chaff, and you clarify ideas. You've lived with them for 3 or 4 months, and you say, "Ok, this one's just right, this one's too fast, that one's too slow and in the wrong key, and this one just isn't good enough." The second time around, youy tend to iron out all the kinks. Once the exuberance of creating is gone, then you hone in on the good things you've come up with.
Mettler: How do you listen to music these days? Do you still listen to vinyl records?
Paice: I do have hundreds of vinyl records and I like the warmth of that sound, but I do like the clarity of the low end on CDs. There's a trade-off either way. You forget when you put a needle on a piece of vinyl, there's that bass rumble we all took for granted. With a CD, that's not there. I mean, the first time you played a piece of vinyl, it was a magnificent sound. Some of it was like you came by the cutting room. But, remember, every time you play the damn thing, you're destroying it. A little bit of plastic comes away.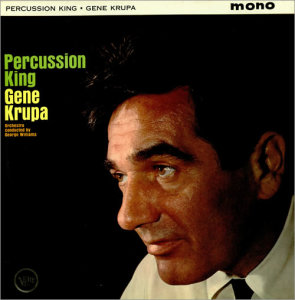 Mettler: Do you remember the first record you ever bought, or the first album you got as a kid that made you love doing what you're doing for a living?
Paice: I can't remember the first record I ever bought, but I do remember the first record that made an impression on me to be a drummer. That was an album by Gene Krupa and three other drummers, and it was called Percussion King [1961, on Verve]. There were four drummers on the thing [Krupa, Doug Allen, Joe Venuto, Mousey Alexander], and there were three pieces where they all blended into what sounded like written parts, playing together. And it was great. I still have that record to this day. That was the thing that hooked me to the possibility of drums. As a kid, you're listening to the stuff on the jukebox at the local café, so you get your generation's music. And that's how it should be. That's the way it has to be, you know.
Mettler: How important were The Beatles, and especially Ringo Starr, for you?
Paice: I remember as a young man waiting, and anticipating, the next Beatles single. Because every one was so good, and every one was a leap forward for them, and for us. It was a moment of true excitement.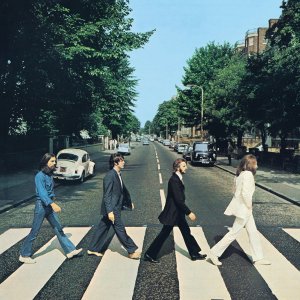 The thing with Ringo is, there isn't one Beatles track that doesn't feel great. Not one. Everything feels great. The first simple stuff, where he just is playing groove drums, to the wonderful imagination of the stuff he did on Sgt. Pepper. Every track is a tour de force of either swing or musicality within a track.
When I do my drum seminars, I try to tll everybody it's not important to try and be Buddy Rich; that's not the point. If you happen to be that way and have that sort of talent, great. But it's just as important to try and be somebody like Al Jackson, who didn't play a solo in his life and played great grooves with Booker T and all the Stax people, in the same way that Ringo never put a foot wrong. He understood it was about music first, and drumming second.
Mettler: He made the song a star, and never needed to step out. They essentially forced him to take the "solo" on Abbey Road [in "The End"]. He didn't need to.
Paice: It wasn't in his nature, yeah. Well, I don't think it is. And it was all done before click tracks and metronomic control. You listen to it, and it's just spot-on. Every little drum fill on that record is unique, it's different. It's wonderful because of it.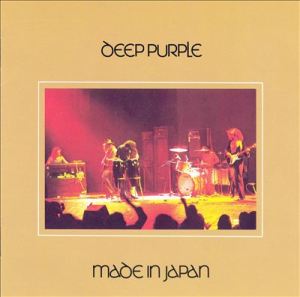 Mettler:  Do you have a particular favorite Beatles track?
Paice: Ohh. "Come Together" is just beautiful. But if you go back to Revolver, then "Tomorrow Never Knows" is a great drumming groove. I took inspiration of that for the drum pattern on "The Mule" [originally on 1971's Fireball, but better known via its live performances that feature Paice's 6-minute drum solo, especially on 1972's Made in Japan]. I thought that was such a great thing. I just changed it around so it wouldn't be too obvious, with slightly different kicks. But it was a Ringo-inspired feel.
Mettler: He still seems underrated. And he did things nobody else could do.
Paice: And nobody else thought of. That's just the magic of imagination. You can be the best technician in the world, but without imagination, what the hell do you do with it? If you have imagination and you're not the best technician in the world, you can still do something. You can still create something unique. The drums aren't the instrument — the brain is the instrument. The drums are just a tool to get that thought into something people can appreciate. It's all about the mind — what you can think, what you can imagine.
We're very lucky, you know. We come from a generation where music was king. It was the only bloody thing, and the audiences felt it was the only thing. It threw out a lot of really, really great young players. Music was very important to our generation. It was entered into without a thought of fame or riches. We entered into it because we really loved it. If you have the two things together — the love of something, and the ability to do it — you get something really special. I think we were very fortunate like that.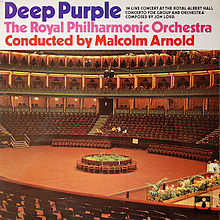 Mettler: If you don't mind, I'd like to ask you about the original Concerto, because Ian Gillan gave me a wonderful story about how Jon kept asking him when he was going to get the lyrics for the Second Movement. Ian told me how he wrote those lyrics down on a red napkin in a restaurant the night before the gig. (Paice laughs) Once he started singing it onstage during the Concerto, he and Jon had a "well done" eye-lock kind of a thing onstage. What memories do you have of how you had to prepare for that night?
Paice: I don't read a note of music. I'm blessed with a really good memory. I remember when Jon showed me the piece and I went through it a couple of times, I just had this crappy little notepad with lined paper in it, the kind with those silly little spiral things at the top, the pullout things. Jon was playing the piece, and I was making these notes. I had the whole Concerto jotted down on this one piece of little kid's notebook paper — the bits I needed to know. I kept it, folded it up, put it in my pocket, and we went through the little bits of rehearsal, and I had my little paper with me.
We go to the dress rehearsal, and there are all these reams of musical notes for the orchestra. I said to my roadie, "Bring me a music stand." He looked at me, like, "Well, why?" "Just bring me a music stand." The music stand came out and I got out this paper, which had been folded and unfolded at least 20 times; it's almost falling to bits. I put it up on the music stand, and I could hear this murmur start around the orchestra: "He can't read music! It's not going to work! It's going to be a disaster!"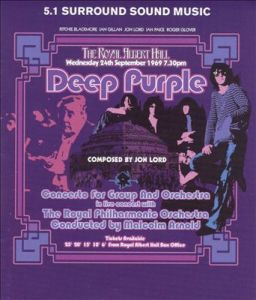 Anyway, Malcolm Arnold, the conductor, came on and started tapping his stick, and we got all the way through it to the end, and there was only one person who didn't make a mistske — and that was me, with my crappy little bit of paper. (chuckles) At the end of the piece, there were no more mutterings. It was all there. I just enjoyed the whole process of seeing these incredible, conservative, orthodox musicians just learn something — it doesn't have to be the way they think it is. There are other possibilities, you know? And I had great fun doing that. Being the only one who got it all right was even better! (laughs)
But I made a huge mistake on the night itself. When I did the drum solo, I meant to bring the orchestra back in with the cowbell. I should have been playing a 12th-note feel, and I forgot what it was. So I came in with a 16th-note feel, and I'm waiting for Malcolm to bring the orchestra back in; I'm starting to plead now with my eyes. And he looked at me and shook his head and turned away! I was giving him the wrong time signature! The drum solo comes around again and I'm trying to fathom, "Well, how do I get out of this?" And then just a minute later I went, "Ahh! Got it!" And I bring the cowbell in again. Malcolm looked around, smiled at me, and brought the orchestra in. (laughs heartily)
Mettler: "More cowbell" takes on yet another meaning here.
Paice: If you listen to it, you'll see what I mean — I bring the cowbell in and it's totally the wrong time signature, so Malcolm cannot bring the orchestra in. They just ignored me until I got it right. (laughs)
Mettler: I don't suppose you still have that piece of paper in your files somewhere, do you?
Paice: Oh, I wish I did. It would have pride of place on the wall! The first line on it was, "Hang around for seven minutes, listen for fully big bang from orchestra, come in with first rock & roll tempo." It all worked like that. (both laugh)
Mettler: To bring it back full circle, what should people get out of Celebrating Jon Lord?
Paice: Two things. First, I think we managed to capture the emotion, the sound, and the look of the night without a shadow of a doubt. And second, I want to make the point for the people who do buy it, God bless them, every penny of profit that comes to this charity will go to do some good work. And you never know, the life you save by doing this may be your own one. So don't steal it. Just buy the damn thing and enjoy it!
Tags:
5.1
,
Abbey Road
,
Bob Ezrin
,
Brian Auger
,
Bruce Dickinson
,
Burn
,
CD
,
Celebrating Jon Lord
,
Concerto for Group and Orchestra
,
Deep Purple
,
Don Aiey
,
Fireball
,
Gene Krupa
,
Glenn Hughes
,
Hammond organ
,
Hush
,
Ian Gillan
,
Ian Paice
,
Jimmy Smith
,
Jon Lord
,
LP
,
Made in Japan
,
Malcolm Arnold
,
NOW What
,
Percussion King
,
Rick Wakeman
,
Ringo Starr
,
Roger Glover
,
Steve Morse
,
surround sound
,
The Artwoods
,
The Beatles
,
The Mule
,
The Royal Albert Hall
,
Vanilla Fudge
,
vinyl