BY MIKE METTLER – FEBRUARY 9. 2018
The Rock and Roll Hall of Fame will be inducting The Cars into their hallowed pantheon in Cleveland this April, and to kick off the celebration a bit early, Rhino will release a pair of expanded editions for two of the band's most iconic albums — 1981's Shake It Up and 1984's Heartbeat City — on March 30, 2018.
Each album will be available separately on CD, double LP, and digitally all on the same day. You can listen to a previously unreleased demo version of their hit song "Drive" (which reached No. 3 on the Billboard charts in 1984) by going here.
Each release features the original album — as remastered in 2016 — expanded with rare and unreleased bonus tracks. Illustrated booklets accompany the music and contain liner notes written by renowned rock journalist David Fricke, who details the history of each album with new interviews by band members Ric Ocasek for Heartbeat City and David Robinson for Shake It Up.
Ric Ocasek, Elliot Easton, Greg Hawkes, Benjamin Orr, and David Robinson recorded Shake It Up in 1981 at Syncro Sound, the group's then-new studio in Boston, with producer Roy Thomas Baker. Working in their own space afforded them the time to perfect the sound of the album, which became their third-straight Top 10 hit record and sold more than 2 million copies. Shake It Up features the unforgettable singles "Since You're Gone," "Think It Over," and The Cars' first Top 10 hit single, "Shake It Up." Several unreleased tracks make their debut on Shake It Up: Expanded Edition, including an early version of "Since You're Gone," the demo for "Shake It Up," and an unreleased song, "Midnight Dancer."
In 1984, the band returned with Heartbeat City, an album produced by Robert John "Mutt" Lange, who'd worked previously with AC/DC, Foreigner, and Def Leppard. The album, which peaked at No. 3 on the charts, went on to sell 4 million copies, making it the band's fifth consecutive platinum album. The album launched five tracks that reached the Top 40, including the Top 10 hits "Drive" and "You Might Think." Videos for the songs received heavy airplay on MTV, including "Hello Again," which was directed by Andy Warhol, and "You Might Think," which won the inaugural MTV Video Music Award for Video of the Year in 1984. Among the seven bonus tracks included on Heartbeat City: Expanded Edition are unreleased versions of "Why Can't I Have You" and "I Refuse," as well as the aformentioned demo for "Drive."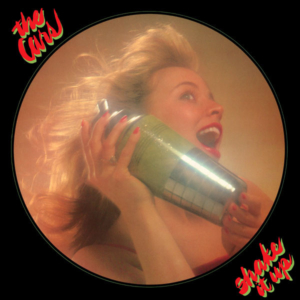 THE CARS: SHAKE IT UP – EXPANDED EDITION
TRACK LISTING
1.    "Since You're Gone"
2.    "Shake It Up"
3.    "I'm Not The One"
4.    "Victim Of Love"
5.    "Cruiser"
6.    "A Dream Away"
7.    "This Could Be Love"
8.    "Think It Over"
9.    "Maybe Baby"
Bonus Tracks
10.  "Since You're Gone" – Early Version *
11.  "Shake It Up" – Demo *
12.  "I'm Not The One" – Remix
13.  "Cruiser" – Early Version *
14.  "Take It On The Run" – Early Version of "A Dream Away" *
15.  "Coming Up You Again" – 1981 Version of "Coming Up You" *
16.  "Little Black Egg"
17.  "Midnight Dancer" *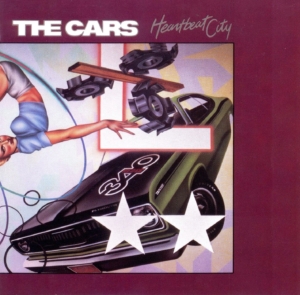 THE CARS: HEARTBEAT CITY – EXPANDED EDITION
TRACK LISTING
1.    "Hello Again"
2.    "Looking For Love"
3.    "Magic"
4.    "Drive"
5.    "Stranger Eyes"
6.    "You Might Think"
7.    "It's Not The Night"
8.    "Why Can't I Have You"
9.    "I Refuse"
10.  "Heartbeat City"
Bonus Tracks
11.  "Hello Again" – Arthur Baker Remix Version
12.  "Drive" – Demo *
13.  "One More Time" – Early Version of "Why Can't I Have You" *
14.  "Baby I Refuse" – Early Version of "I Refuse" *
15.  "Jacki" – Early Version of "Heartbeat City" *
16.  "Breakaway" – B-Side of "Why Can't I Have You"
17.  "Tonight She Comes" – From Greatest Hits
* Previously Unreleased 
PRE-ORDERS
Shake It Up – Expanded Edition: https://rh-ino.co/shakeitupmp
Heartbeat City – Expanded Edition: https://rh-ino.co/heartbeatcitymp