BY MIKE METTLER
"I'm basically what is known as a talented illusionist." So says piano wizard Leon Russell, but the Oklahoma native is being more than somewhat modest. His C.V. is as impressive as they come: First-call member of the legendary '60s L.A. studio collective known as The Wrecking Crew, co-founder of Shelter Records in 1969 with Denny Cordell, spearhead of Joe Cocker's infamous 1970 Mad Dogs and Englishmen tour, and beneficiary of a revived recording career by teaming up with Elton John on 2010's T Bone Burnett-produced The Union. On his just-released Life Journey (UMe), Russell comes full circle to show his mastery of the form on tasty covers like his piano-vamp stab at Robert Johnson's "Come on in My Kitchen," a slip-slidin' romp through "Fever," and a swing-sational full-orchestral take on Duke Ellington's "I Got It Bad and That Ain't Good." Here, Russell, 72, and I discuss his ever-unique recording technique, what it's like being "out on the edge," his time in the studio with Frank Sinatra, and being out on the road with Bob Dylan. Face it, Brother Leon: You're a one-man Wrecking Crew unto yourself.
Mike Mettler: I've been living your Life Journey for a while now, so to speak. With top-drawer production people like [recorder and mixer/engineer] Al Schmitt and [producer] Tommy LiPuma working with you on this album, the bar was certainly raised in making sure the arrangements all worked out just the way you wanted them. 
Leon Russell: Well, I've known Tommy for over 45 years, but I've never worked with him like this before. I met him [in the '60s] when I was playing demo sessions for Jackie DeShannon and Sharon Sheeley at Liberty Records. He was a promotion man then, but he always wanted to be a producer.
When I first asked him to do this record, I was concerned he might have jazz damage. [MM laughs] About the only thing I knew he did was with George Benson, when he did my song ["This Masquerade," on 1976's Breezin'], and Diana Krall. It turns out he was an old blues hound like me, which was great. He told me a story about a session where I was in the studio and he was in the control booth, feeling scared to death and sweating blood. He said I came into the booth and he was explaining to me how scared he was, and I said to him, "Do this and do that, don't worry about this deal, and everything is gonna be fine." He then told me: "You saved my life!" And I didn't remember that at all. [laughs] Well, I'm glad I was able to save Tommy's life, that's for sure.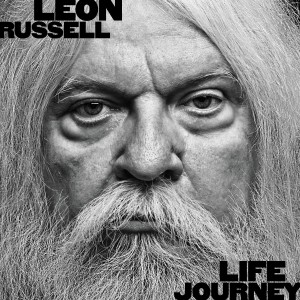 You also mentioned Al Schmitt. He was in L.A. working on something at RCA [as a staff engineer], and I thought he was the second to Dave Hessinger [engineer on albums like Jefferson Airplane Takes Off], and Tommy said, "No, you got that all wrong; Al's the main guy. Dave Hessinger was the second guy." At that time, I was partners with a guy called Snuff Garrett, and we were cutting a record at RCA, and I thought, "Well, that makes sense; I mean, Al didn't want to be second with Leon producing." [laughs] While we were working together, I said to him, "Al, it's amazing, I don't ever see you doing anything, but when I'm ready to record, you're already rolling when I say, 'Let's record.' " I love that. I hate to be stopped by the technical part of it, because I move pretty fast. And Al said, "Yeah, the engineering is supposed to be invisible."
Mettler: That's the Tom Dowd school of recording right there. Tom once told me he always had his engineers rolling tape in the studio because he didn't want to miss anything.
Russell: I always had the tape rolling in my studios. I just let it roll all the time. Of course, that quickly becomes 8,000 rolls of 2-inch tape.
Mettler: The way you have your piano, the horns, and everything arranged on Life Journey, it seems to me that vinyl would be the best way to hear it.
Russell: Well, I don't know. I take a different view. When I first started in music, it was wire recorders. To me, vinyl is a step back. I don't want any scratching and popping. I'm happy with CDs.
This is an interesting story: I had an engineer who was transferring one of my tapes to digital for some kind of an archival situation, and with every track, all he did was take out all of the noise and the unwanted sounds. He didn't change the sound in any way, but obviously all the stuff that was junk, he took out. It was a 40-track tape, and when we got to the end of it, I hadn't really said anything, because he wasn't changing anything or doing anything that was weird to me. He said, "You take out all of that junk, and it all sounds flat on the top with all of those Christmas-tree spikes on it. And you can make the CD much louder." All of a sudden, and I didn't know exactly why, I thought he was going to cry. I asked him, "What's the matter?" He said, "This is only 16-bit." He thought it was going to be a higher-res deal. That was fascinating to me, since I didn't have the same expectations as the real high-powered listeners might.
Mettler: Leon, do you remember the very first record you bought as a kid?
Russell: The very first record I ever bought, hmm. [pauses] Well, I had this girlfriend when I was a teenager, and she really turned me on to rock & roll and blues records. She said, "Yeah! If you go to Walgreens downtown, they have a box full of 78s" — these great blues records. They were like 29 cents, and I bought a lot of them. I'm not sure if I can remember what the first one was, but I know I was interested in all that stuff, and I also belonged to the Columbia Record Club. I just happened to pick a category that was something like Jazz and Big Band; I'm not sure what it was — but I got a lot of Benny Goodman records, Miles Davis, J.J. Johnson, those kinds of people. Kind of an accidental exposure to them, in a way.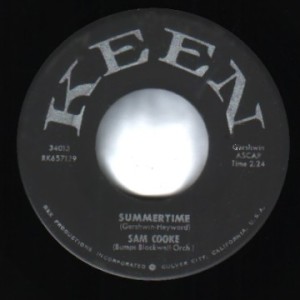 Mettler: I can hear all of that filtering into your own work. Was there one record that made you know music was something you wanted to do, or inspired you to create a band?
Russell: I wasn't thinking that way that early, but the one record that really inspired me was "Summertime," by Sam Cooke. That was the backside [B side] of "You Send Me." ["Summertime" was Cooke's masterful 1957 cover of the indelible George Gershwin song from 1935's Porgy and Bess.]  I think Sam Cooke was the greatest soul singer of all time. I wore that record out, listening to it over and over and over. I never heard an interpretation like that. I remember listening to one of his songs — I'm not sure offhand which one — and he was singing a note sharp, and I thought that was a guy who always sang in tune. He never sang out of tune, except he'd get to this one note and sing it sharp. And it was killing me as I kept listening to it over and over, until I figured out he was doing it on purpose, as part of the performance. I wouldn't hazard a guess as to what he thought he was doing there, but I thought it was amazing.
Mettler: That's a good example of having a unique voice that shows character over perfection, and you certainly have a unique voice yourself. And that comes through on a lot of the tracks here on Life Journey, like "I Really Miss You," or what I'll call your Frank Sinatra version of "New York State of Mind" — I really like how you rearranged that Billy Joel song.
Russell: Sinatra? Lord have mercy! I always thought I sounded like a cross between Tom Waits and Moms Mabley. [both laugh] I can't imagine I'd be confused with Frank Sinatra in any way.
Mettler: I meant more in terms of how you arranged that track, which has a lot of swagger and personality.
Russell: Ok, I'll take that.
Mettler: You worked with Frank Sinatra in the studio, right?
Russell: Yeah. Frankly, I didn't get him. I was pretty prejudiced in my youth; I had a certain thing I expected from singers. He was too close to the middle of the road for me then, but I understood him much later. That just shows you what kind of idiocy you're capable of. [chuckles] I remember being late for one of his sessions. Back then, I had one of those haircuts that you had to spray all down, but I didn't have a chance to do it that day. So it was hanging down and looking pretty weird when I got to the studio. Frank was staring at me and ran right into a pole in the studio, and I kind of thought that was my contribution to music. It was a different time. [both laugh]
I understood it all more when I saw him on the television with George Strait [dueting on "Fly Me to the Moon," a song cut in October 1993 and left off of Sinatra's Duets album; it later appeared on Strait's 1995 Strait Out of the Box box set], and it was solid. Then I kind of got it all of a sudden. I mean, I'm waaaay out on the edge, and George Strait and Frank Sinatra are in the middle of the road. It's much easier for a huge number of audiences to relate to that.
Mettler: I like you being out on the corners. And speaking of that, I really love your version of "Georgia on My Mind" with the horns and the brush drums. Such a great interpretation.
Russell: When we started up on this project, I didn't really have any idea what I was going to do. Tommy and I got together, and he asked me what I liked. I played him a version of "Georgia," something I've listened to all throughout my life as I've played piano. When I was playing the ensemble part, I was imagining that being played by a Count Basie-type orchestra. So we got John Clayton [of the Clayton Hamilton Jazz Orchestra] to arrange and conduct the track. He was one of the Count Basie Orchestra's arrangers, the guy who wrote out the charts and stood next to Basie and gave him his cues, and that actually got us rattled. The drummer [Jeff Hamilton] had played with Oscar Peterson for 10 years, and I'm basically what is known as a talented illusionist [MM laughs]; I'm not really that great. I was a bit worried. There are a lot of octaves on this record, and I was a little embarrassed and afraid to try too much, being surrounded by all that greatness.
Mettler: You're being a bit modest, Leon. You also got to do a Duke Ellington piece with that Orchestra, "I Got It Bad and That Ain't Good."
Russell: The thing about Tommy is, he knows all this stuff. He's a huge music authority. In my life as a studio musician, I've worked with a lot of bullshitters — a lot of guys who I'm not quite sure why they're even in that job; it might be as high as 70 percent of the people I worked with. I rarely ran across people whom I thought knew what they were doing, like Don Costa. [Costa arranged for Sinatra, and studio lore has it that Russell might be the one who's playing piano on "Strangers in the Night."] I did a Sam Cooke record with Don Costa [with Bobby Womack on guitar], and also Johnny Mathis. Costa absolutely knew what he was doing. And he had a huge sense of humor. He liked to hire me because he hated to write out the piano parts. He said, "You know, it takes so much time to think about, I just hate it. Instead of writing out the chords and melodies, I'll put, 'play jazz here' and 'play classical there' for you, and it'll save me hours from worrying about it." Well, alrighty. And that's pretty much true. That's my deal.
Another situation I had was with a guy called Stu Phillips. He was doing a Beatles Orchestra thing [with the Hollyridge Strings], and he had 60 strings in that orchestra. He came to one of my sessions and said, "Leon! You're the guy that I need for this — tomorrow!" I said, "Look, Stu, it's a trick. I can create the illusion, but I have to be left to my own devices. You can't just have me sit down and read it." He kept thinking it was just false modesty. I got to the session the next night, looked at the pages, and I couldn't even imagine the part in my mind, much less play it. And I said, "I can give you the guy's name who can read this and play it perfectly. I'm not the guy!" But Stu said, "No, you can do it!" So I tried to do it, and of course it was a disaster. The conductor was giving me dirty looks, telling me I shouldn't be a studio musician, and stuff like that. I kind of had an uneasy career in studio land.
Mettler: So maybe The Illusionist could be the title of your next album.
Russell: Could be! I appreciate the suggestion! [laughs]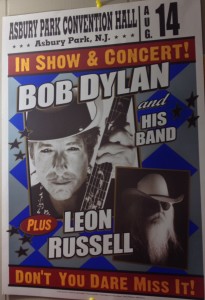 Mettler: I enjoyed seeing you play with and open for Bob Dylan in Asbury Park here in New Jersey a few years back [August 14, 2011, at Asbury Park Convention Hall]. That must have been a fun tour.
Russell: Oh, it was. The thing about Bob is that he's not known for spilling the beans. But he told me everything I wanted to know. When I finally met Bob — I got to meet a lot of people as my profile got higher in the '70s — he took me out on the streets of New York. He'd point to a statue: "See that? I wrote a song about that statue. See that building? I wrote this song about that one." He told me everything I wanted to know about the music business and songwriting and all that stuff, and I was so thankful. When we played The Concert for Bangladesh at Madison Square Garden [on August 1, 1971], in between the shows, I sat with Bob in the dressing room. Those dressing rooms were made for sports teams, for 50 people. All the cast is sitting waaaay over on the other side, and me and Bob are sitting in a corner, and everybody else was staying away from us. They were afraid of him, or something. I'd say, "Play 'Boots of Spanish Leather'!" and he'd play it. And then I'd say, "Play 'It's All Over Now, Baby Blue'!" And this would go on for 20 or 30 minutes, me asking him to play songs, and he played every one of them. I consider that to be one of the highlights of my life — to have someone like that spill the beans and tell me all that stuff.
Mettler: Why do you think you two connected so well?
Russell: We come from different places. After turning 70 years old [in 2012], I finally realized, different people know different stuff. Bob was a folk singer used to playing alone. I'm a bandleader, and I'm used to playing with a band. So I imagine it must have be hard for somebody who didn't have that experience. He'd tell me, "You know, I don't get it — you walk out on stage and play for 14 or 15 people, and it sounds great. But if I get up there with one guy, it always sounds awful. Always awful." But he figured it out.
Mettler: You two were able to share experiences with each other than unlocked some performance mysteries.
Russell: Yeah. I was excited to be that close to him. The first time I took acid, I was listening to a Bob Dylan record, and it seemed pretty good until he started singing and it brought me to the depths. [both laugh]
Mettler: You didn't tell him that, did you?
Russell: No, I didn't tell him that. I could hardly understand it. But when he stopped singing, I'd soar right back up to the heights. It was really amazing to me; I never really figured out what that was. Some kind of huge emotional toll of some kind.
Mettler: Do you remember what album you were listening to? Blonde on Blonde, maybe?
Russell: Oh, I don't know, it might have been the first one.
Mettler: The first one was self-titled, with him wearing the hat, and then there was a few others, like Freewheelin' —
Russell: I think that must have been it.
Mettler: Well, to bring it full circle, you must be pretty proud about how your Life Journey ultimately turned out.
Russell: I am. I hope the demographic requirement is not too broad. At one point, I asked Tommy, "Do you think anybody's gonna like this record besides me? Because it's pretty broad, considering the different parts of town that it's in." So I don't know about that. It's always been a concern of mine. It kind of requires a certain thing of the audience, I think.
Mettler: Well, I think there's an audience that's looking for records you can play from Song 1 to Song 12 and enjoy every one of them. Life Journey is certainly one of those records to me.
Russell: Well, bless your heart, I appreciate it.
Tags:
Al Schmitt
,
Bob Dylan
,
CD
,
Denny Cordell
,
Don Costa
,
Frank Sinatra
,
George Benson
,
Jackie DeShannon
,
Joe Cocker
,
Johnny Mathis
,
Leon Russell
,
Liberty Records
,
Life Journey
,
Mad Dogs and Englishmen
,
music
,
Sam Cooke
,
Sharon Sheeley
,
Shelter Records
,
Snuff Garrett
,
Stu Phillips
,
The Concert for Bangladesh
,
The Wrecking Crew
,
Tommy LiPuma
,
vinyl